For study guides, learning objectives, and more please click the image or detail link.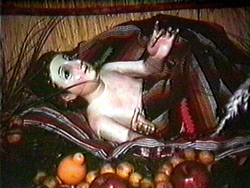 Price:
$29.95.
Length:
11 Minutes.
Number of Parts:
1.
Release Date:
8/6/2004.
UPC:
693940212437.
Features:
Region Free.
Learning Objectives:
1) Students will learn about Christmas traditions in Latin America.
2) Students will consider the similarities and differences of various Christmas customs.
3) The strong sense of tradition that's found in Latin American countries will be highlighted.
Study Guide:
View Guide
Watch the people of Latin America celebrate Christmas by blending Old and New World traditions. Christian and Native American customs exist harmoniously.