For study guides, learning objectives, and more please click the image or detail link.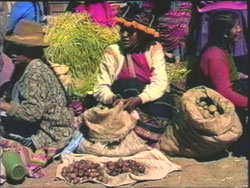 Price:
$59.95.
Length:
40 Minutes.
Number of Parts:
1.
Release Date:
4/12/2004.
UPC:
693940183638.
Features:
Region Free.
Learning Objectives:
1) Students will learn about fluctuations in the human population throughout history.
2) Various cultural differences that exist in our world will be illustrated.
3) Students will see what stimulated increases in human population, and they'll consider what the consequences of overpopulation may be.
Study Guide:
View Guide
Examine humankind's growth throughout history and discover the effects that the human population has had upon the planet.