For study guides, learning objectives, and more please click the image or detail link.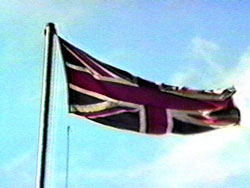 Price:
$179.95.
Length:
97 Minutes.
Number of Parts:
1.
Release Date:
4/12/2004.
UPC:
693940179235.
Features:
Region Free.
Learning Objectives:
Learning Objectives 1) To describe the origins of English language and literature, while noting the importance of its components.
Study Guide:
View Guide
This award-winning program traces the development of English literature. It presents special sections on Old and Middle English, the Renaissance, the Reformation, and the Jacobean Age through the Restoration.