For study guides, learning objectives, and more please click the image or detail link.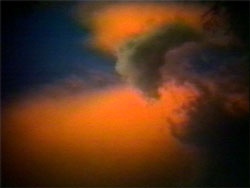 Price:
$19.95.
Length:
22 Minutes.
Number of Parts:
1.
Release Date:
2/9/2004.
UPC:
693940168536.
Features:
Region Free.
Learning Objectives:
1) Students will understand that there is a delicate balance between enough and too much carbon dioxide in our planet's atmosphere.
2) They will learn how carbon dioxide is introduced into the atmosphere.
3) Students will learn what the 'Greenhouse Effect' is. They will understand how heat becomes trapped on our planet.
4) Students will discover that even a slight increase in temperature can result in disaster for the Earth and for the people who populate the Earth.
Study Guide:
View Guide
Today, we are seeing the delicate environment necessary to create and sustain life altered by man-made pollutants. Find out why it is imperative that people find ways to reverse this dangerous trend.