For study guides, learning objectives, and more please click the image or detail link.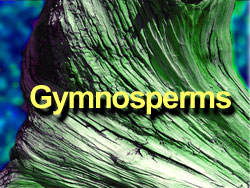 Price:
$19.95.
Length:
13 Minutes.
Number of Parts:
1.
Release Date:
2/9/2004.
UPC:
693940167539.
Features:
Region Free.
Learning Objectives:
1) An overview of the non-flowering plants will be provided and their importance to human survival will be emphasized.
2) The four kinds of gymnosperms that exist in the United States will be identified.
3) The process of pollination, as it applies to non-flowering plants, will be explained.
Study Guide:
View Guide
Once the dominant plants on the planet, the non-flowering gymnosperms, though less abundant now, are still essential to the delicate balance of the earth's ecosystem.